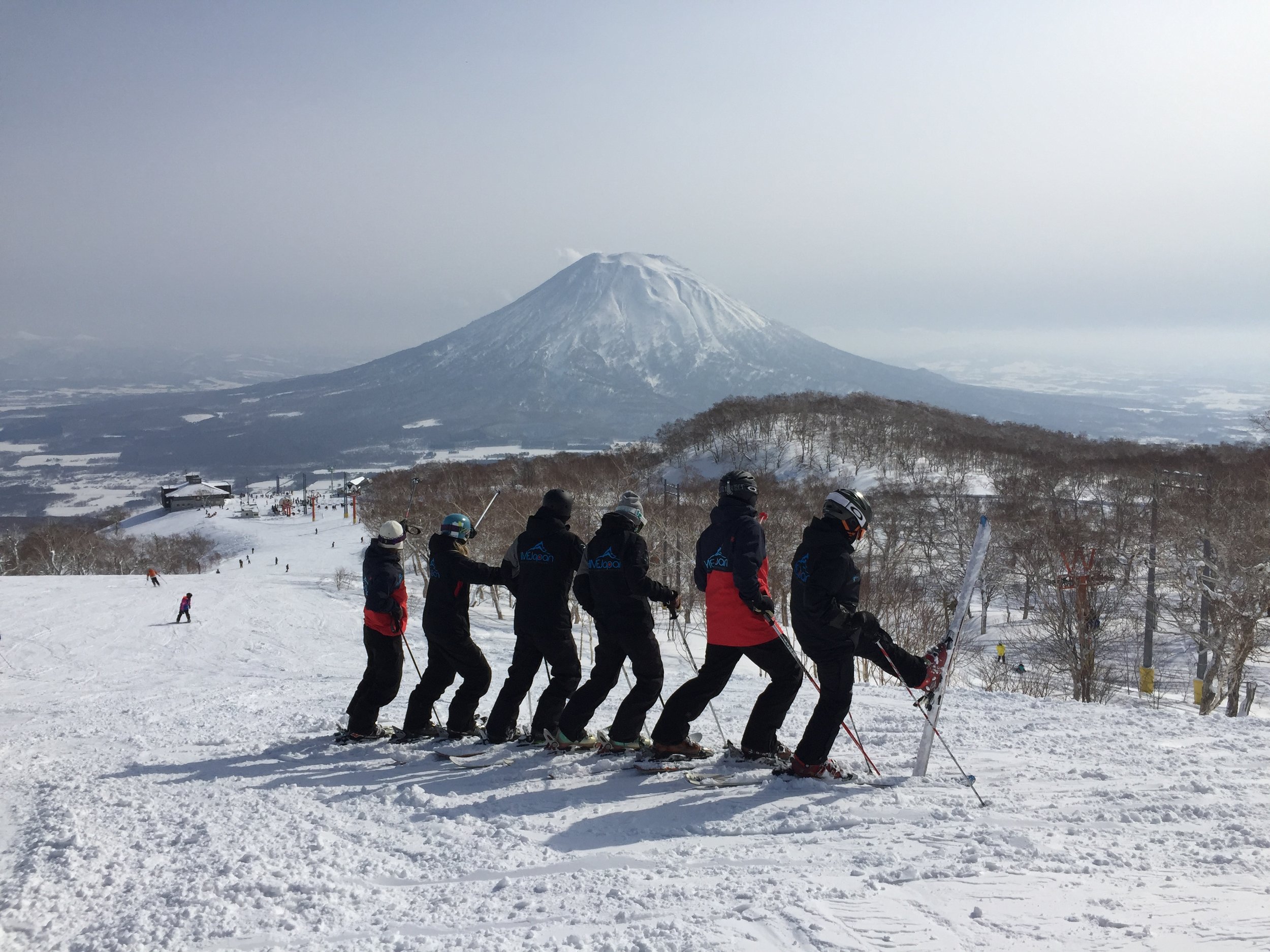 6HR FULL DAY PRIVATE ¥ 59,000* (¥ 65,000* PEAK)
A FULL DAY PRIVATE LESSON 6HRS ON SNOW. ENJOY THE BEST OF NISEKO UNITED WITH THE BEST WITH THE CHOICE OF 3 MEETING AREAS IN HIRAFU OR PICK-UP/DROP-OFF. CHALLENGE YOURSELF WITH NEW SKILLS AND TERRAIN WITH YOUR INSTRUCTOR/GUIDE WORKING WITH YOU TO ACHIEVE YOUR SKI OR SNOWBOARDING GOALS WHATEVER THEY MAY BE.
3HR AM PRIVATE ¥35,000*
GET OUT EARLY AND ENJOY THE FRESH POWDER OR THE NEWLY GROOMED TERRAIN WHILE HONING YOUR SKILLS.
START YOUR DAY FROM 8.30AM-9.30AM. (HIRAFU/ANNUPURI)
3HR PM PRIVATE ¥33,000*
FOR THE LATE RISER WHO WANTS TO AVOID THE MORNING RUSH AND SHUFFLE. START FROM 1.30PM* (HIRAFU/ANNUPURI)
NIGHT LESSON 2HR 5PM ¥25,000* (HIRAFU ONLY)
2HR PRIVATE LESSON ¥25,000* (HIRAFU ONLY)
1-4 PERSONS AVAILABLE. FOR THE OFF-PEAK SEASON IN HIRAFU.
BOOK 5 CONSECUTIVE DAYS FOR ¥85,000*
1-15 DEC 2019, 10 -20 JAN 2020, 20 FEB - 6 MAY 2020
TIMES: 9AM, 11AM & 2PM
* PRICES REFLECT PEAK SEASON PRICES AND ARE SUBJECT TO CHANGE. ALL LESSONS ARE FOR 1-4 PARTICIPANTS, LIFT PASS, LUNCH AND RENTALS NOT INCLUDED, BOOKING TERMS & CONDITIONS APPLY.